PUSH FOR VICTORIAN GOVERNMENT TO CONSIDER NEW TAX TO FAST-TRACK TRANSPORT INFRASTRUCTURE
There are calls for the Andrews government to consider a new tax to help fast-track future transport infrastructure, as the temporary closure of three major train lines risks causing major delays for commuters heading back to work from Melbourne's south-east.
From today, buses will replace trains on the busiest sections of the Pakenham/Cranbourne, Frankston and Sandringham lines, with Public Transport Victoria warning it could result in journey times blowing out by up to 75 minutes.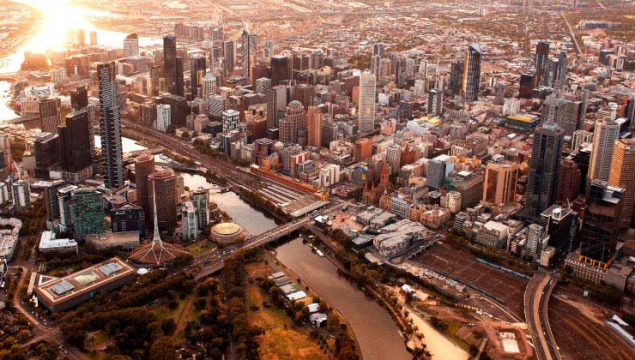 The shutdown is to allow for construction of the metro tunnel and infrastructure to support the introduction of new high capacity trains.
The lines would normally carry tens of thousands of passengers every day, but authorities are hoping to take advantage of the quieter holiday period to minimise disruption.
The closures are as follows:
Pakenham/Cranbourne lines
January 2-13: Buses replace trains between Flinders St and Westall
Frankston line
January 2-13: Buses replace trains between Flinders St and Moorabbin
Sandringham line
January 2-6: Buses replace trains between Flinders St and Elsternwick
Despite the delays causing headaches for commuters, Public Transport Minister Melissa Horne told 9News the benefits of the build "will be profound".
The kind of shutdowns Melbourne is currently is experiencing are likely to be a regular feature of summer for years to come, but some transport experts believe even more work is needed to keep pace with the city's booming population.
"Unless there's a massive investment in new public transport infrastructure immediately, Melbourne is going to grind to a halt," RMIT Professor Michael Buxton said.
Prof. Buxton said projects such as Metro Two through Fisherman's Bend should be fast tracked, and is urging Victoria to follow Los Angeles which introduced a new tax to help fund $150 billion worth of transport infrastructure.
"I think the people of Melbourne fully understand that without massive investment in new public transport, congestion will make the city fail."
The government said $40 billion worth of work is already underway.