NHVR TO PROCESS NSW CLASS 3 PERMITS
The NHVR will begin processing all NSW Class 3 permits from Monday, December 17.
NHVR Project Director Annette Finch said the processing for NSW Class 3 permits for RMS and NSW local councils would cover a range of heavy vehicles including combinations carrying platform containers, vehicles with loads exceeding 4.3m in height, vehicles carrying pipes transversely, tow trucks and controlled access buses.
"For most Class 3 operators who already submit their permit applications through the NHVR Portal, there will only be minimal change," Ms Finch said.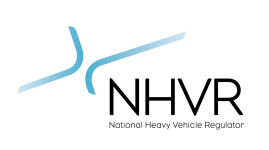 "For operators who have been submitting Class 3 permit applications directly to RMS or the local road manager, they will now need to apply through the NHVR Portal.
"There are currently about 1000 Class 3 permit applications a year in NSW and the transition to the NHVR Portal will provide additional consistency and transparency to the application process.
"The NHVR Portal allows operators to view the status of an application overall, as well as the ability to view the status of road manager responses."
The NHVR has conducted a series of training sessions with operators and local road managers over the past few weeks to assist in the transition.
More than 50,000 permits a year are processed through the NHVR Portal, including Class 3 permits in Tasmania, South Australia, ACT, Queensland and Victoria.